Blessing and strengthening children in Armenia
How much do you actually know about Armenia? Can you estimate how many inhabitants the country has? Armenia has about three million inhabitants, which is less than the German capital, Berlin. The small country, which was also present in the media last year due to the conflict with neighboring Azerbaijan, is well known to our children's charity, Orphan's Promise.
One in four people in Armenia lives below the poverty line. But poverty is multidimensional, describing not only lack of resources and finances. Some levels are physical: lack of adequate food, water, clothing, and shelter. Others are intangible: the lack of security that constant uncertainty and scarcity bring, the lack of hope for a better future, mental exhaustion, and the impact of trauma on generations.
The family of Ararat, a young boy in rural Armenia, struggles with a variety of these different dimensions. His father repairs houses and his mother is a seasonal worker in a nearby greenhouse; neither has a permanent job. One of the biggest challenges for the family is the lack of access to clean water. Without running water or a well nearby, they have to go to another village, fill bottles and buckets, and carry everything back. In addition, Ararat's family lives in an insecure housing situation, having to carry financial debts from an uncle. With so much stress and uncertainty, it can be difficult for parents struggling with poverty to invest themselves emotionally in their children. They don't always have the time or the emotional capacity. Their children end up emotionally neglected and lack the skills to properly process the anger, fear, or trauma they are experiencing. In this way, poverty can be perpetuated for generations, as children learn early on to come to terms with this emotional and physical lack instead of looking for ways out.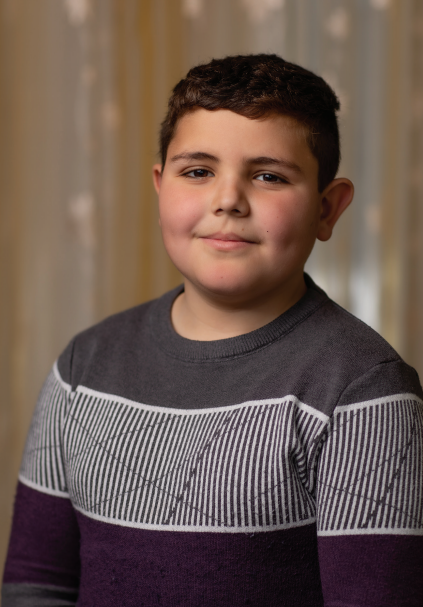 For Ararat and his sister Anna, this cycle began to change when they learned about the local church's children's center. It is supported by Orphan's Promise and works in partnership with the church. The children can play there, receive free education or are invited to summer camps. They learn English, practical life skills, and how to use computers. These skills will help prepare them for secondary school, university, and hopefully later, a secure, well-paying job. It is the first step in breaking the cycle of financial insecurity and giving these children a better future.
We were able to see how at the Children's Center. Ararat is blossoming and also learning to deal with the emotional burden he has been carrying around. He is opening up and talking to his teachers, who are counseling him and answering his questions. Thanks to the prayers and constant love of his teachers, Ararat is overcoming major emotional challenges that prevented him from reaching his full potential. 
For our partners, Ararat has a message. With a big smile, he says, "I love you very much and thank you for everything. Thank you to everyone who supports these training centers. God bless you all!"
Let us pray for children like Ararat. Let them realize and experience that they are not alone. Thank you for also being an answer to this prayer – every day, all over the world.
If you would like to support our humanitarian projects,
please check out our website
---