Ukrainian refugees reach Poland
For weeks, the war in Ukraine has forced thousands of families to leave their homeland. Crammed into cars, buses, and trains, many of these refugees do not know where they are going or where they will stay. 
For most of them, the first destination is the Polish border. Here, Operation Blessing and Orphan's Promise have already been in action for weeks, providing, for example, warm food, drinks, relief supplies to those arriving and welcoming them into heated tents to rest after their long journey. It is the first moment of peace for them. They cross a border and from one moment to the next they are safe. Bombs are allowed to fall on one side of the border, but not on the other. This first moment of peace, however, is only on the outside. Inside, there is still the fear, the caution, and the trauma of the past weeks.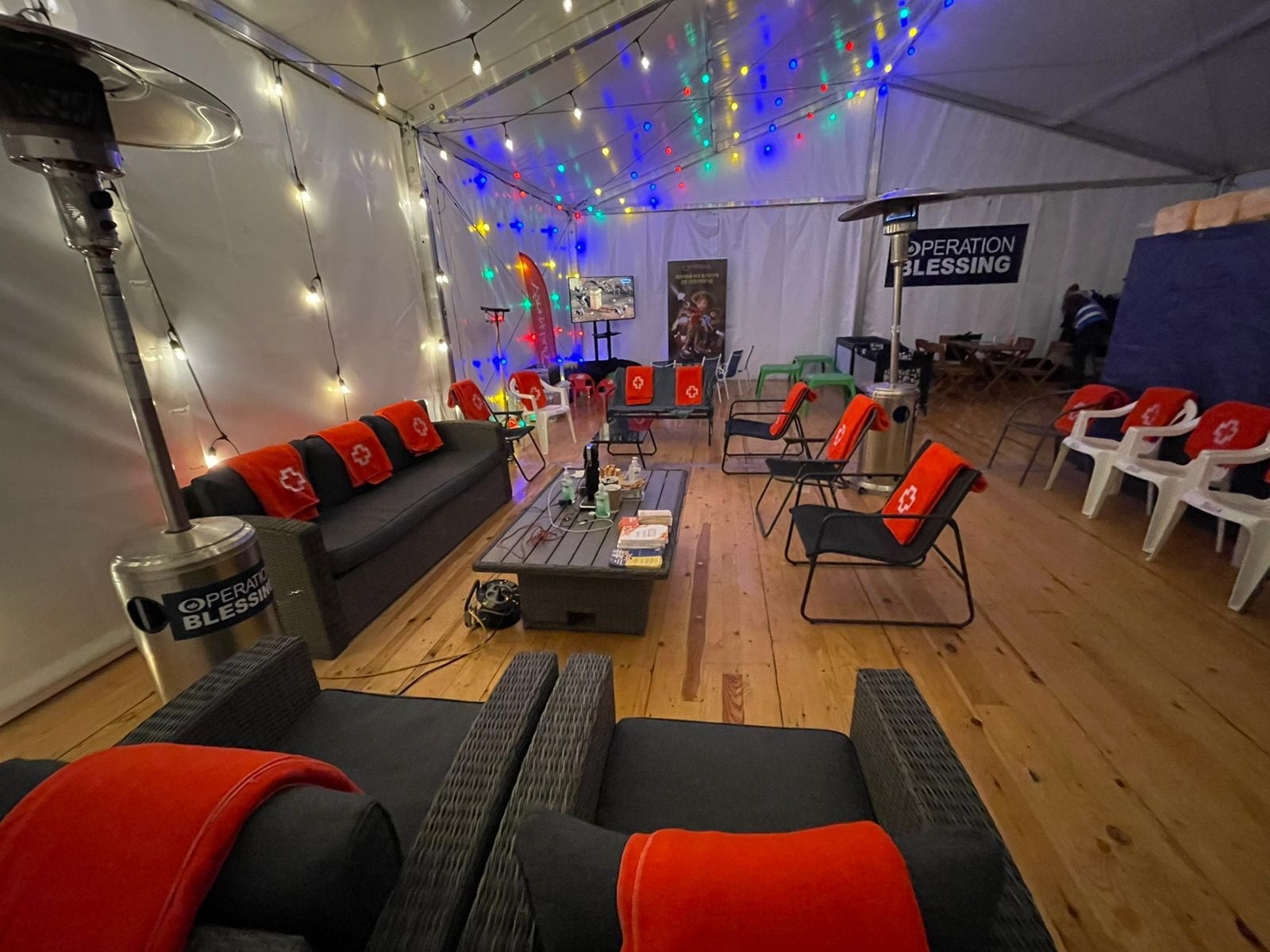 We spoke with Tamara and Tatyana, two Ukrainian mothers who met on one of the trains on the way to the border. They told us the story of their harrowing journey. They fled shelling and bombs, leaving everything behind in search of safety, especially to keep their sons out of danger. 
Tatyana recounts, "We heard the sirens so many times. You can hear the gunshots and bombs in the neighboring villages. My husband then told me and our son to pack and escape. He took us to the train and we left our home."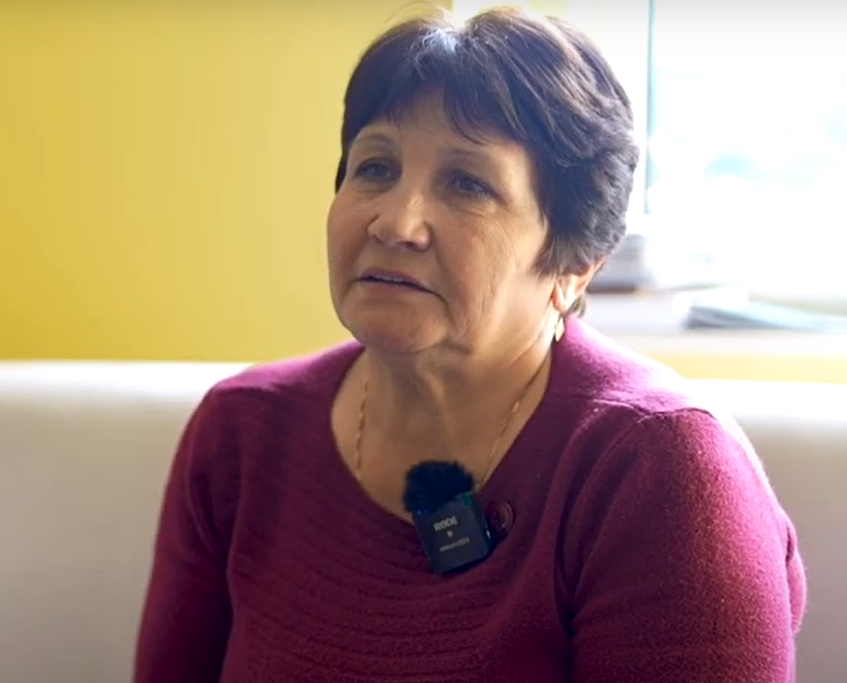 Tamara still has the images in her mind, "It's so scary when you walk down the street and the planes are flying so low, right overhead. You're just scared. The kids almost just stayed in the basement."
The trip to Poland was also dangerous for the two women and their children. "While we were traveling by train, we were afraid that we would be shot at. Because some others on the train told us that the train in front of us was also being shot at," they both recount in halting voices.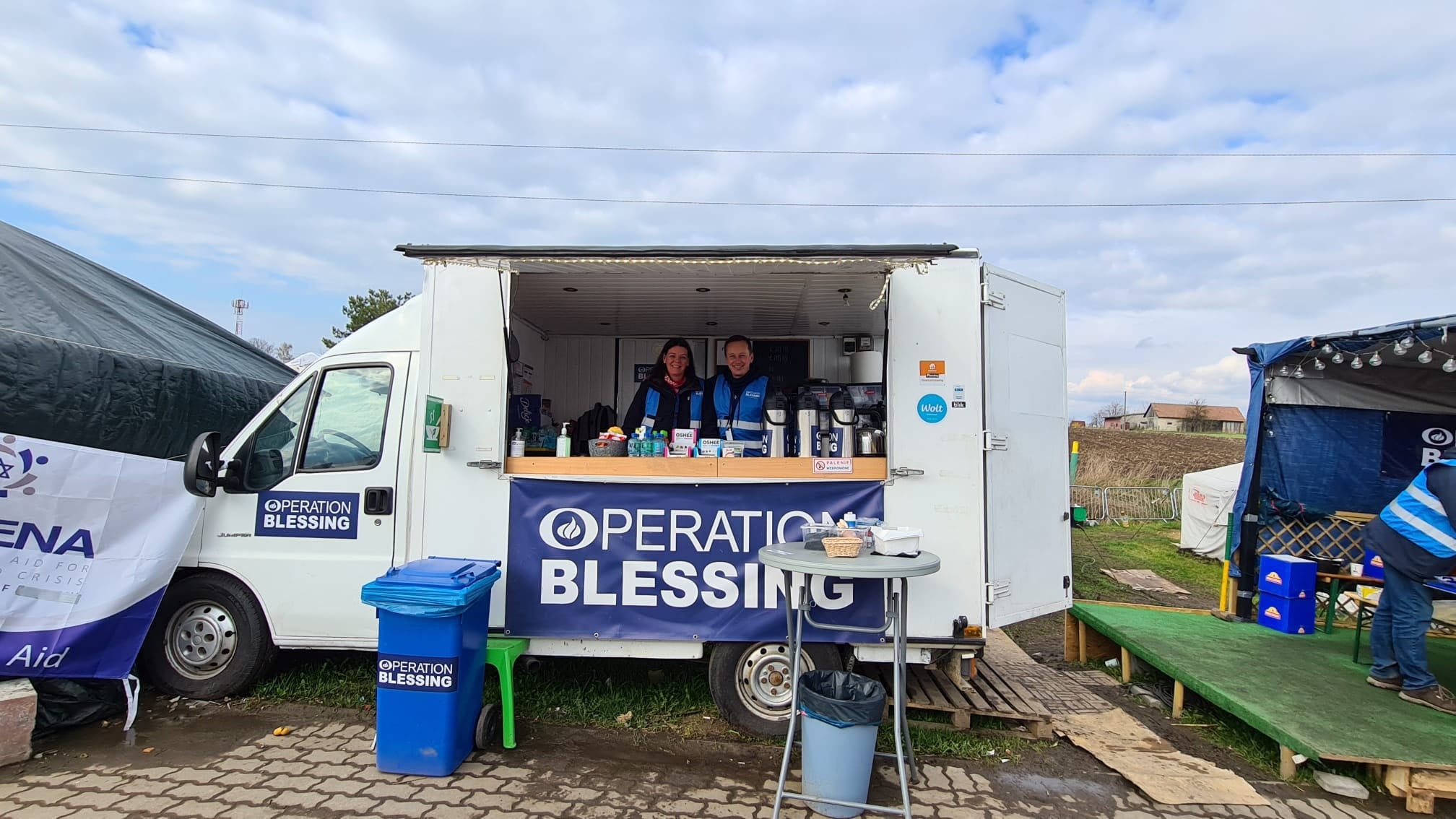 When Tamara and Tatyana crossed the border, our Operation Blessing team invited them inside our tent. "I was so surprised by all the volunteers. They all care about you, want to help. The kids received candy and toys and gave them food and drink. And if you're cold, they give you something to warm you up. Thank you so much for helping like this! To those who have nothing left and feel like they are in nowhere." Tamara also says thank you, "God bless you in continuing to help. Thank you so much!"
Andreas Heerwagen, executive director of CBN Germany, was also at the border in Poland with Operation Blessing. He was even able to personally accompany some Ukrainian mothers and their children across the border and provide them with all the necessities in our welcome tent. "It's mostly the little things that make a difference. Just being able to sit down, rest and drink clean water. It made me realize once again how good we have it in German-speaking countries."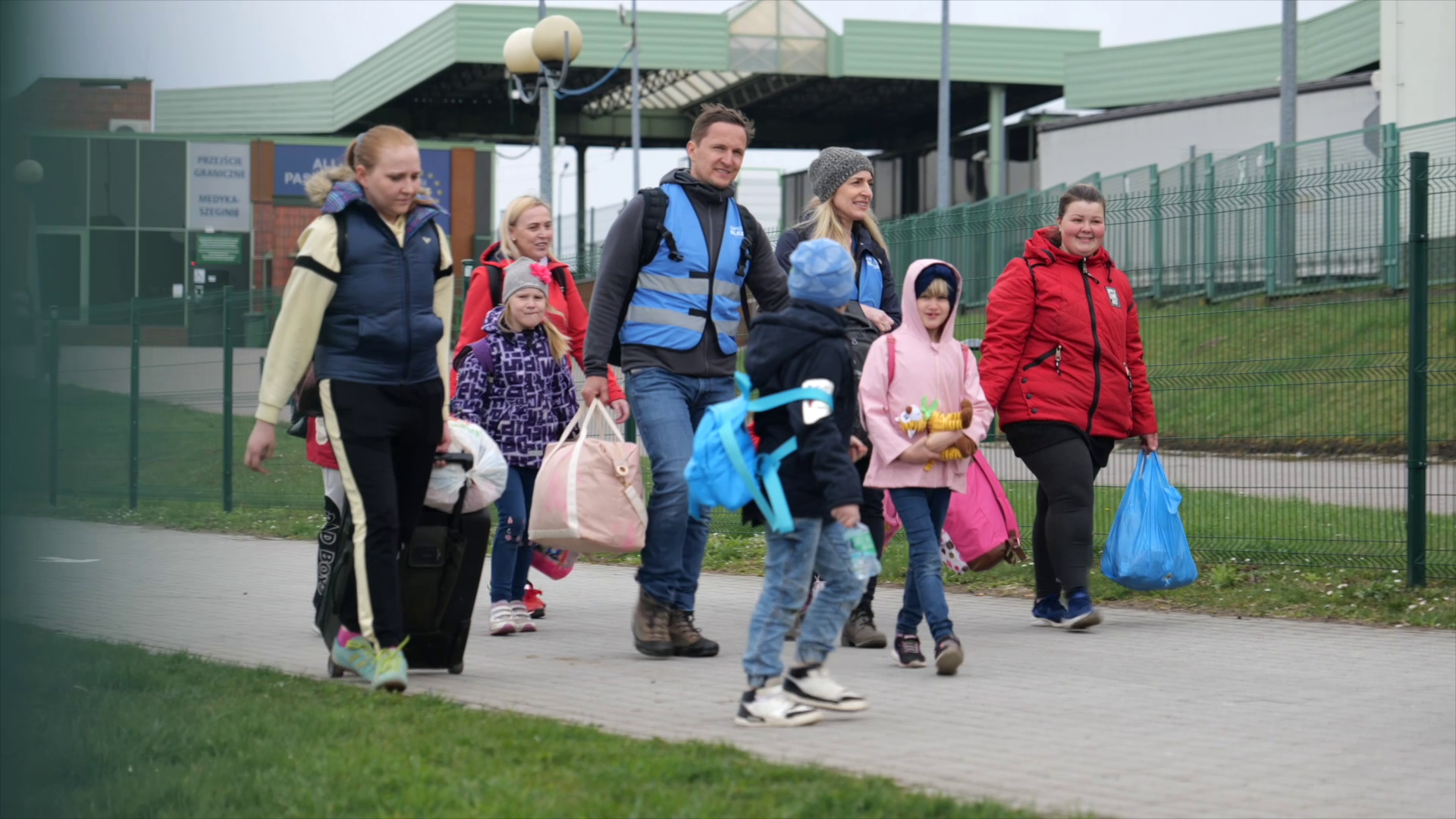 Our work on the ground will continue as long as people there urgently need this help. We want to be peacemakers and use our opportunities to help, bless and comfort. Thank you for being part of this precious work through your financial support and making this help possible at all. 
If you would like to support our humanitarian aid, please visit: