The 4-£ Shop  – Affordable Food for Everyone
In July 2022, Victory Church together with CBN's Operation Blessing opened the Grocery Store in Cwmbran, Wales. This is a store with a unique concept that provides families and individuals with practical help while restoring their sense of dignity. Clyde Thomas, the senior Pastor and initiator of this project had a vision to build something that would be sustainable and open to everyone.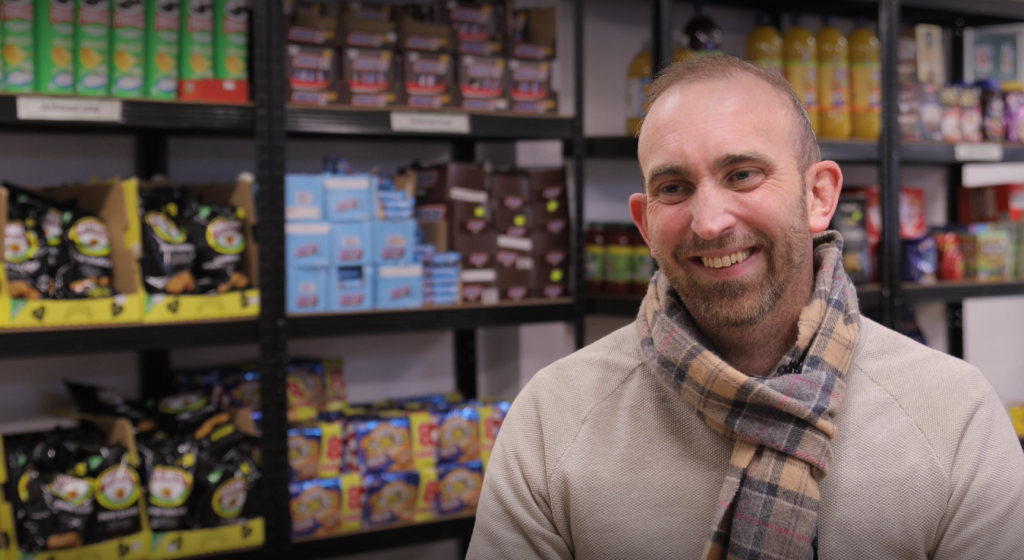 Pastor Clyde Thomas 
The Community
Cwmbran is home to about 50,000 people and Victory Church has been an active part of this community for more than 10 years. Operation Blessing had previously partnered with Victory Church in early 2020 to help those struggling during the lockdown. In view of the increased cost of living, many peoples' livelihoods are currently still at risk. Some people no longer know whether to pay their heating costs nor to buy something to eat and many children report to school without breakfast. Pastor Clyde wanted to do something about this situation and had the vision to set up a different kind of a store, where everyone could buy affordable food. "As a church and with CBN as a partner, we set out to open something that goes one step further than a food bank. We really appreciate the work of food banks, but we wanted to give people a hand up."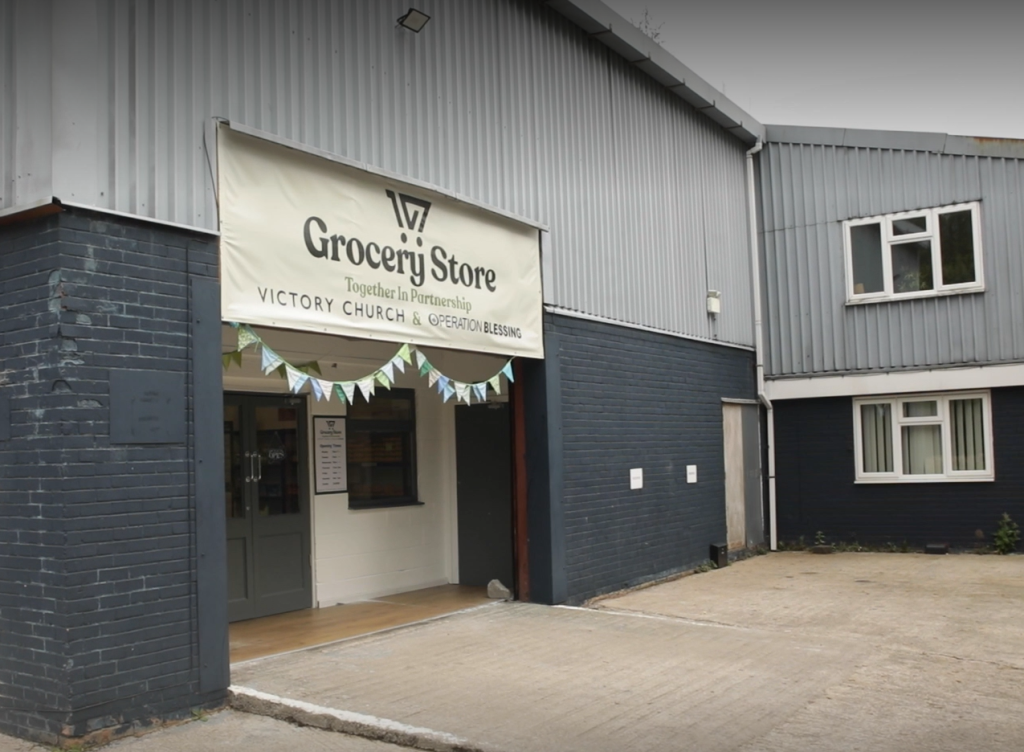 The Grocery Store opened in June 2022.
A One-of-a-Kind Grocery Store
The Grocery Store opened its doors during the summer of 2022 after Victory Church renovated one of its storage spaces and turned it into the store. Anyone can shop here. However, one special thing about this store is the concept of the 4-£ shop which allows every customer to purchase 5 fresh fruit and vegetable products, 1 loaf of fresh bread, 2 dairy products, 8 household items, 1 frozen product and 1 care product, all for the fixed price of 4 £. Customers can of course buy other items in the store beyond the 4-£ shop list.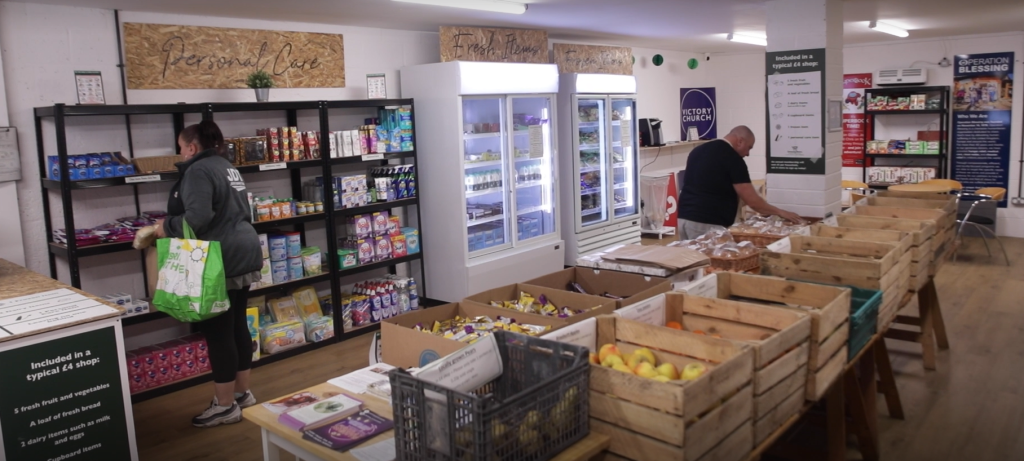 As a result, people who were otherwise ashamed of going to the food bank now accept help again, because they pay something for their food and do not feel they are getting alms. Clyde reports, "Many people who otherwise would not have gone to a food bank, who would have suffered or borrowed, find this a dignified approach." In addition, people know that they not only pay for what they get, but also contribute to the store with their purchases, which in turn has a positive impact on the community. Many people support this unique model, saying, "I don't need the 4-£ shop, but when I buy my groceries here, I help more people who need the 4-pound shop."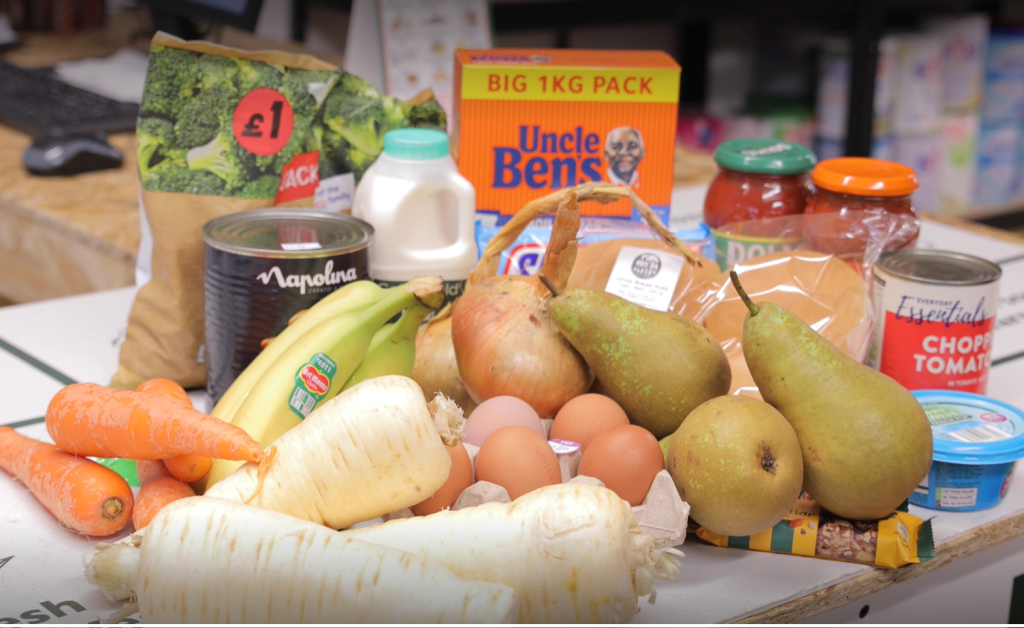 The 4-£ shop also has a "pay-it-forward" program that gives customers with extra money to spare a chance to donate a 4-£ shop to a person or family in need, who cannot afford to purchase food. This way, anyone can help someone else by donating that small amount.
Unexpected growth
The goal of the Grocery Store when it opened was to support at least 1,000 families within one year. To their surprise, 11 weeks into its operations, 546 families were already being helped. By December 2022 this number had surpassed 800 families. In the first 3 months alone, over 1,500 4-£ shop purchases had been made, exceeding their expectations.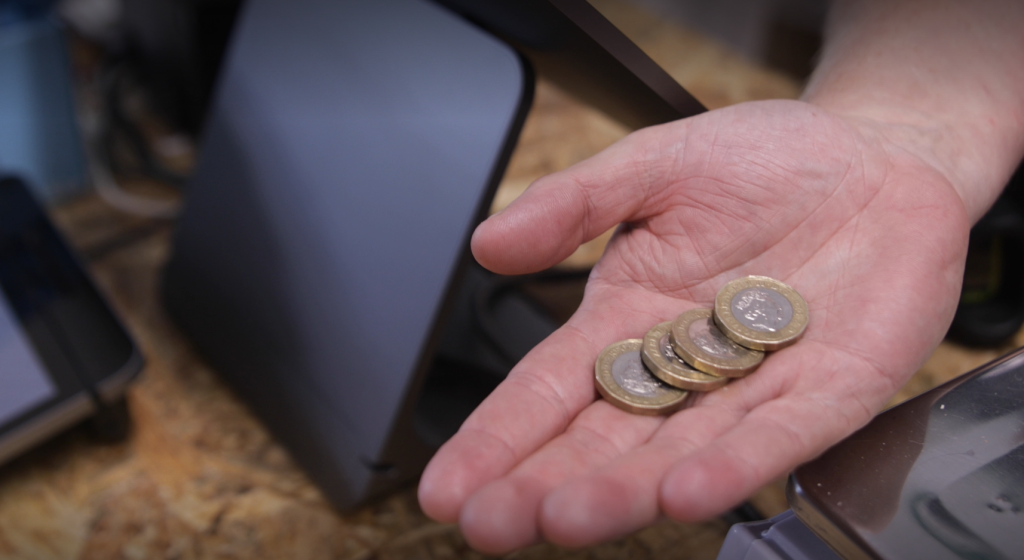 A blessing for the community
For Pastor Clyde and his team it is a miracle to see God transform the community through partnership with Operation Blessing and the local church. According to Clyde, helping others is a priority regardless of church affiliation. "Our mission is to bless! Whether people become Christians or not, we want them to be blessed by the local church. God can use these things to give hope and dignity back to these people."
The beauty of this project is that it provides opportunities to make a greater impact in the lives of the people who enter the store. Many people have difficult living conditions, are stuck in addiction, are in debt and in need of more help. "We are working on approaches that allow families to connect with other support services, such as a course that helps them manage finances properly. We also have courses for addicts. A local authority offers counselling on employment to some groups. Citizens advice also play a role."
In addition to this remarkable work, there is a great interest to see people encounter the presence of God. Some people who have met church members through this project have already participated in church events.
The Grocery Store is a great blessing to the local community in Cwmbran and it would not have been possible without the incredible generosity of our partners and donors at Operation Blessing. Thank you for making this work possible!
Would you like to support projects like this?