What I learned about God as a young father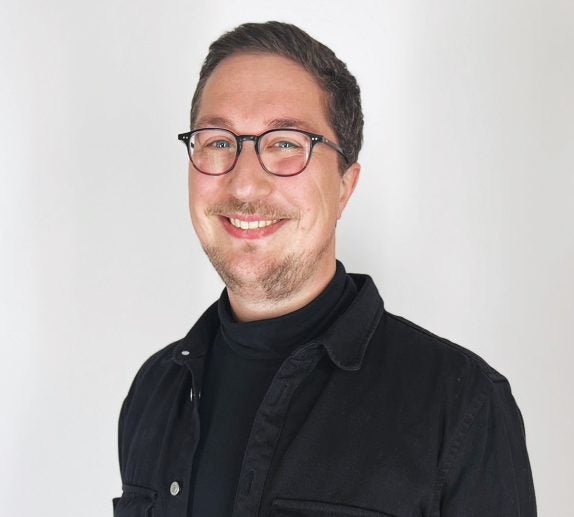 by Simon Tatje, Head of Finance, CBN Deutschland
In the Bible, especially in the New Testament, the image of God as Father and us as His children appears very often. It seems as if there are peculiarities in the relationship of the father to his child that also apply to the relationship of God to us. 
Even though we humans inevitably make mistakes, I believe that God created man in His image – and thus character traits of God also come out in us. As a young father of a young daughter (14 months), I have therefore asked myself, what makes my relationship with my daughter? And how can these experiences change my, and hopefully your, image of God?  
Time and closeness 
Time is the most precious commodity we have. And I love spending time with my daughter. Time together is the basis for closeness, for safety and security, and for getting to know each other's idiosyncrasies. And time together for me doesn't just mean being in the same room. It means being in the here and now, not with one hand on the cell phone,and my mind completely elsewhere. What do I think of when I think of good times with my daughter? 
Once, when we just looked into each other's eyes for a long time; looking out the window at the sky together; my daughter snuggling up in my arms and falling asleep; joking around and both crawling around the apartment laughing…
These moments only come about when we spend time together. It's actually so simple and yet often so difficult, especially when I think about my relationship with God as Father. How often other things are more important, do I get distracted or have pressure to do something? Yet, God also desires to simply spend time with me – just Him and me – with no distractions or agenda.  
Discovering together 
As adults, we often forget how much in this world is still completely unknown to a young child. When we see an object, we can intuitively assess a multitude of things – Is it alive? What color is it? How heavy is it? Is it warm or cold? How does it feel? How does it taste? But for each of these questions, we ourselves once conducted vast amounts of "experiments," which means we can now draw on this wealth of experience. Children want and need to have these experiences first and are therefore world champions in exploring.  And I love doing this together with my daughter. Yet I actually already know all these things…. 
I often feel the same way with God – thoughts come up like – "He's not interested in that; He already knows everything anyway; I'll just have to go through it alone." But as a father I want to accompany every step and moment of my daughter and I am happy about every new milestone she reaches. In the same way, I help her up or comfort her when something goes wrong or something scares her.  
With these experiences in my mind, it is so much easier for me to include God as a father in my everyday life, in all the little things and perhaps seemingly unimportant topics – because I know that this is precisely what interests him and that he loves to be part of my everyday life and to discover new things with me. 
Imitation 
In John 5 verse 19 Jesus says "[…] Of his own accord the Son can do nothing at all; he does only what he sees the Father doing. But whatever the Father does, that also does the Son! ". With this verse thoughts often come to me like "Only Jesus can do that". But actually it is the most natural and beautiful thing in the world. Children automatically imitate the behaviors they observe in adults. And honestly, as a father, it is the greatest thing to see how my daughter imitates my behavior over time. Consciously – when I show her how to clap, climb off the sofa safely, or use a spoon. Or unconsciously – when she starts wiping the floor with a cloth or putting on her shoes, even though I never explicitly showed her how to do this. This helps me understand that I, too, automatically become more like God as I stay close to Him and get to know Him more and more.  
I hope these father-daughter examples help you rediscover God as Father. And it encourages you to have more time, closeness and shared experiences with Him – so that you become more and more like your heavenly Father.